While I no longer live on a gravel road, I still somehow managed to live on a farm and by a farm, so the air can still be "country fresh".
Saturday, February 12, 2011
I suppose you can also tell that I have no talent for nice posts either. I think they change their looks from when I finish typing them to when I post them. But again, why apologize? I guess it's my site isn't it? Have a lovely day.
The Sugar Baron's Daughters Book 1 Set on the Island of Nevis at a time when the island was used for producing sugar, Keturah and he...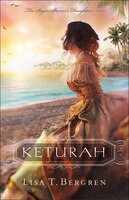 Logan Isaiah Glick Born on Wednesday, August 23, 2017 at 7:05 PM He weighed 7 lbs 13 oz and was 21 inches long.  We have al...

Ah yes, this was just what the doctor ordered. I've wanted to review Dorcas' last book or two and was always too chicken to ask, b...