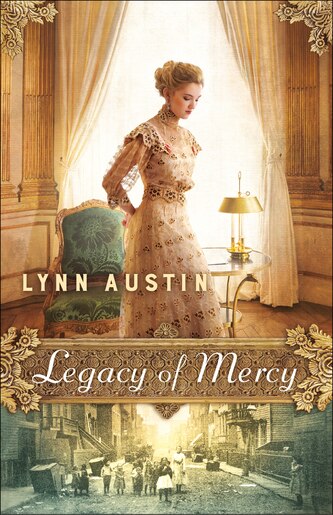 This is the second book in a series, I guess. They called the first book, Waves of Mercy the prequel, so however that works. Anyway, I do recommend reading the book first. You can read this one as a stand alone, I guess, but you won't get as much out of it. I had read the first book awhile ago and would have found it helpful to read again first to fully get the story again.
But it's a good story. Anna was raised in a wealthy house, but had just found her real grandmother at the end of the first book. She wants to know more about God, to follow Him more faithfully, but her fiance is uninterested. Meanwhile, she has fallen in love with a young man who is studying to be a minister and not the least bit wealthy. And that is all I'm going to say about that so I don't give the story away anymore than I already have.
What I really like about this book is Anna's determination to follow God and to love her adopted parents well. She is willing to sacrifice her own happiness for their sake and that says a lot about a young lady in my opinion. I also love that she is willing to go "beneath her station" to spend time with her grandma and to learn from her.
This book flips back and forth between Anna and her grandma. Her grandma demonstrates God's love in action by taking in a young girl, by caring for the poor, and by being open to what God has for her. There's a great story in that side of the book as well.
So all in all, I really enjoyed this book and I really hope there are more books coming in this series, because it feels like there is much more to tell. I want to know how Anna's life continues, what happens to the young girl and more.
I received this book from Bethany House through NetGalley and was not required to write a positive review.